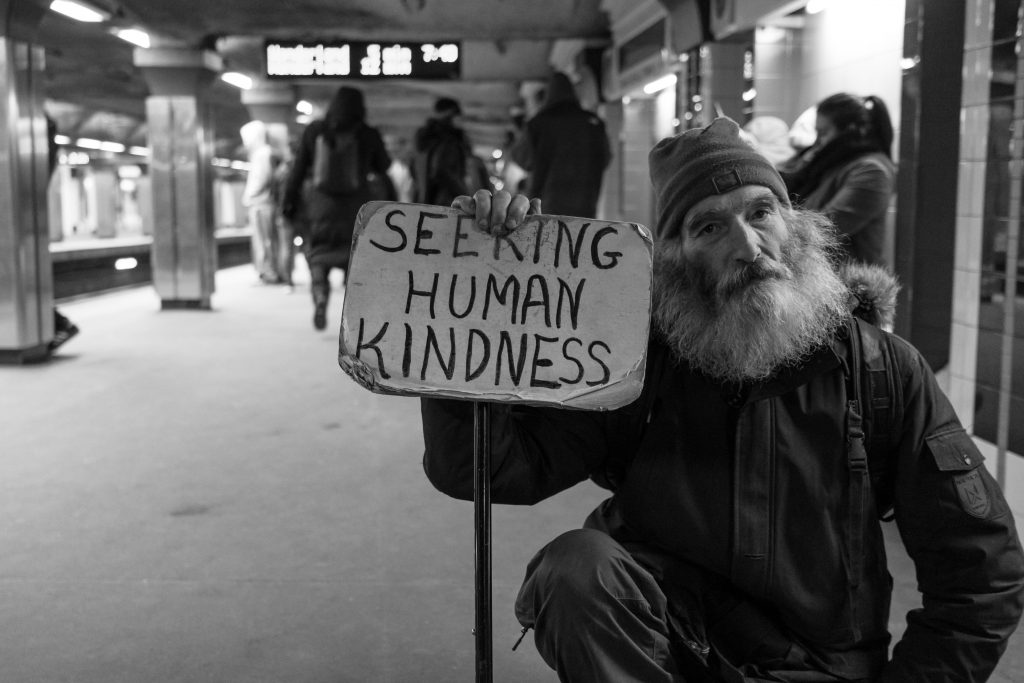 In a gentle way, you can shake the world

Mahatma Gandhi
Have you noticed how people behave on trains? Most of the time, you can find people with headphones in and their attention faced downwards at something on their phones.
When I go on trains, I behave the same way but being in a new city at the beginning of my recent trip, I decided to look up and take it all in.
Here are two powerful ways I saw people being magnificently kind to one another.
An Open Hand
The train was busy and like I usually do on trains, I stood near the doors.

Even closer to the doors than me, was a young lady with her luggage bag pushed up against herself. What interested me was the fascinating interaction between her and the elderly lady who shuffled to the door as she prepared for her upcoming stop.

Wavering with the rocking of the train, the elderly lady made a reached for something to hold onto but the younger lady was obstructing the handles. They locked eyes in what seemed like a deciding moment and I heard the young lady say, "Here, hold onto my bag!"

The elderly lady seemed unconvinced that the bag would keep her stable and hesitated. It was then that the young lady extended her arm and said; "here, hold my hand!" With a surprised smile of relief, the elderly lady responded "oh, yes!" and they linked hands.

"Wow," she said, "you are so kind! Where are you from?"  and they held hands, smiling and chatting until the next stop.
This was the raw kindness of strangers.
I wonder, though, why the elderly lady said; ''wow, you are so kind! and then immediately asked "where are you from?'' It made me wonder why this kindness seemed to appear so foreign to her.
From One Hand to Another
A few days later, I was sitting near the doors of the train again and this time, a young couple caught my attention as they hurried on board.
Their handholding broke when she stopped to pick something up from the floor. At about the same time he turned back to look for her, she was looking up for him and with happy, animated gestures she whispered, "Ten dollars! I found ten bucks!"
While she continued walking onto the train, I watched her casually tuck her lucky findings into the back pocket of her blue jeans. It didn't take me long to notice those same pair of jeans while I was finding my way out of the station and it got me thinking about how rare it is to randomly find money. People tend to hold onto it tightly.
Then I watched in wonder as she pulled the same ten dollars out from her back pocket and effortlessly placed it in the hands of the man who was sitting on the floor outside. He looked tired and worn out like life had been hard on him.
I was stunned and thought to myself; that was spiritual. It was perfectly kind and it absolutely touched my heart.
It is remarkable what we can find in others when we give ourselves the time to look.
Love,
Jo-Anne