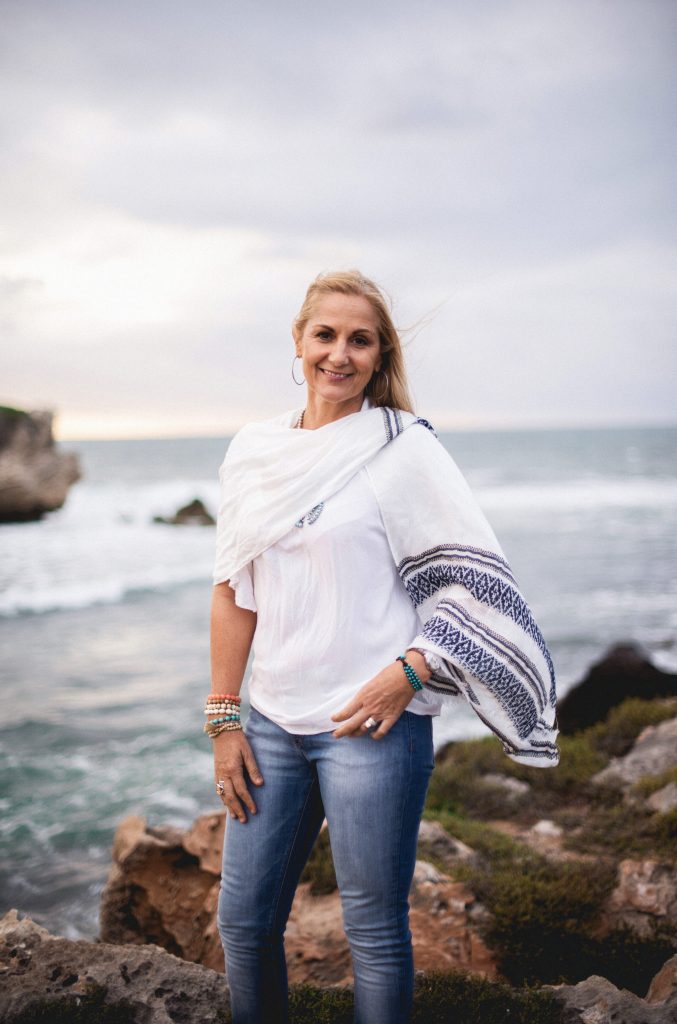 Rose Parker is an acclaimed singer, songwriter and guitarist who draws from indie-folk, gospel, blues and alternative country to craft clear-eyed songs of hope and resignation, humour and grief, gratitude and resilience. Her songs go straight to the heart, powerful, passionate and soulful. She writes from a distinctly Australian perspective about living life in this big beautiful red dirt country, the people, the places, the stories.
Rose discovered the power of music and the joy of song as a child growing up in orphanages and foster homes. Music was a way to interact, to communicate and to connect. Her mother and grandmother were both gifted and intuitive musicians and singers and in the precious time that they had together, taught her sing and harmonise around the kitchen table.
At the age of 12, Rose was given a watch, a guitar and a radio. At her first guitar lesson, her teacher recognised her natural gift for singing and promptly began to teach her to play and sing. She sang and played her way through Applecross High School musicals, school camps, church choirs and accapella groups and as a backing vocalist for other artists while working her own song writing craft and overcoming nerves and stage fright!!
In 1995, she joined forces with another talented female, singer songwriter, guitarist – Martine Locke and they formed the Velvet Janes, around a mutual love of song writing, percussive guitar rhythms and powerhouse harmony vocals. The Janes established a fiercely loyal fan base over the 12 years they worked and toured together. They produced and released one EP and 3 Albums of original music, toured extensively through Australia, USA and Canada and opened for many artists including: The Cowboy Junkies, Ani DiFranco, Luka Bloom, Arlo Guthrie, Diesel, The Black Sorrows, Weddings Parties Anything and performed at most major music festivals in Australia and the prestigious Michigan Womyn's Festival in the USA.
Rose has continued a creative evolution from the hard earned foundation and has spent the past 5 years focussing on writing new material and performing at pubs, clubs and festivals in Western Australia while also raising her son Zac, a journey many of her fans are aware of due to one of her most requested tunes "Zac's Song".
With a swag of new material, Rose is entering the studio, to produce her first and highly anticipated solo album, due for release in early 2014. This album will draw from folk, alternative country and gospel blues in its direction with a commitment to spacious arrangement and production that emphasises her visual song writing and exquisitely expressive voice. Wide open songs of hope and resignation, humour and grief, gratitude and resilience. Get to any show you can and find out why this artist is quietly growing a legion of fans.
"We all live under the same sun.
We all make love under the same pale moon
We all kiss our children when they cry
And wipe the tears from their eyes, oh yeah..
We're only human
We're only human"
— Under the Same Sun – copyright Rose Parker 2008
Discography:
—————
– The Velvet Janes – EP (1997)
– Venus Calling (1998)
– Opus #3 (1999)
– Live at the Velvet Lounge (2001)
Rose is available to sing and perform with the speakers from Kinwomen. For more information please contact info@kinwomen.com