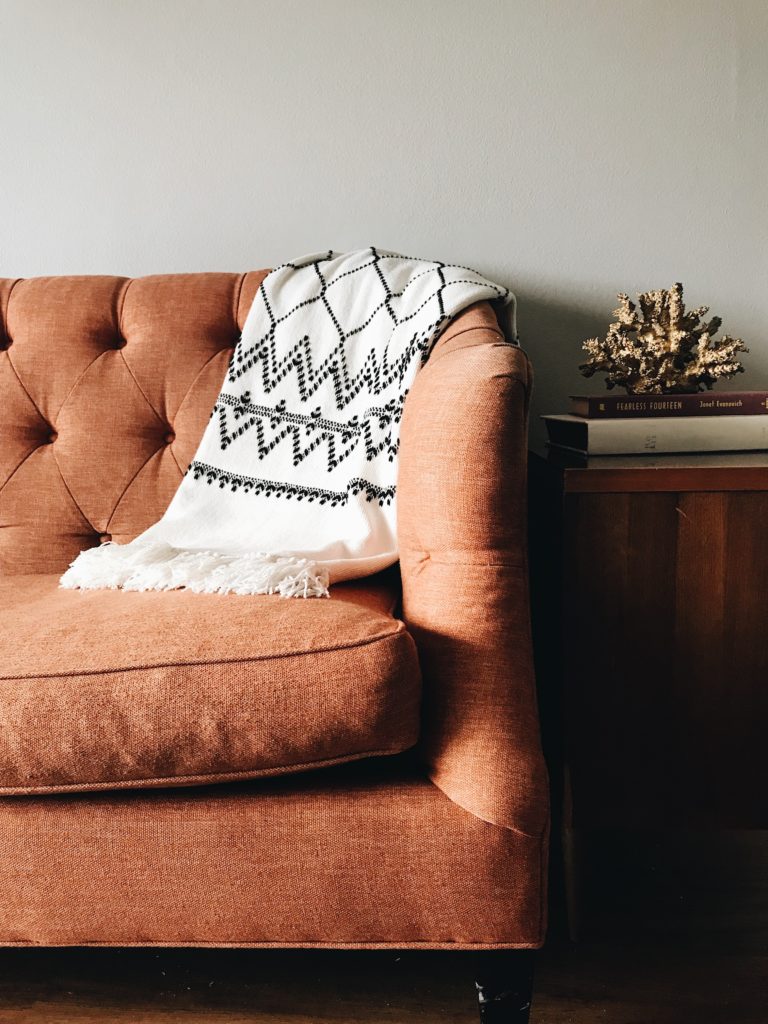 One of my favourite songs as a little girl was sung by Evie! and it went like this:
'There is a time for everything and there is a season.

A time to laugh, to cry, a time to be born and a time to die.

There is a time for everything, everything.'
To navigate the constant change of life, which does seem to be going very fast, we tell ourselves and each other; be open-minded, be flexible, keep adaptable. 
I would agree on one hand, that there are different seasons and much changes; but I don't believe there is a need for this constant turnover and change of everything, all the time.
When I decorate my home, I love a mix of well-worn classic pieces with the new; my Grandfather's old Captain Chair passed to me, my parents' blue lamps, mixed with our not too old, 20-something year old leather couch and a modern vase from K-Mart.
I don't believe being flexible and adaptable in life means that we have to have a mindset of constant change and discarding the old in all areas of our life.
Some aspects of life are complete just as they are and deserve some permanence, predictability and loyalty – we need to keep them.
I think we need to keep that small group of friends, family and community, and keep supporting local business by frequenting the same coffee shop on the corner (as long as the coffee and people are still fabulous!). These are the solid, classic pieces of furniture in our lives that are worth hanging onto.
And then there are aspects of life that we do need to be flexible and embrace change; maybe the place we work, our skills and knowledge or the kind of work we do. 
Embracing new technology is something we have no choice to take on board – we have to keep progressing and learning this world, otherwise will surely get left behind.  So let go of that old phone and invest in a new one – it will keep you brave to the changes in technology.
So, my little thought is – not everything needs to change and be discarded. Let's sift and weigh, evaluate and decide.
Some things we keep.
Some things we let go.
No Regrets,
Penny