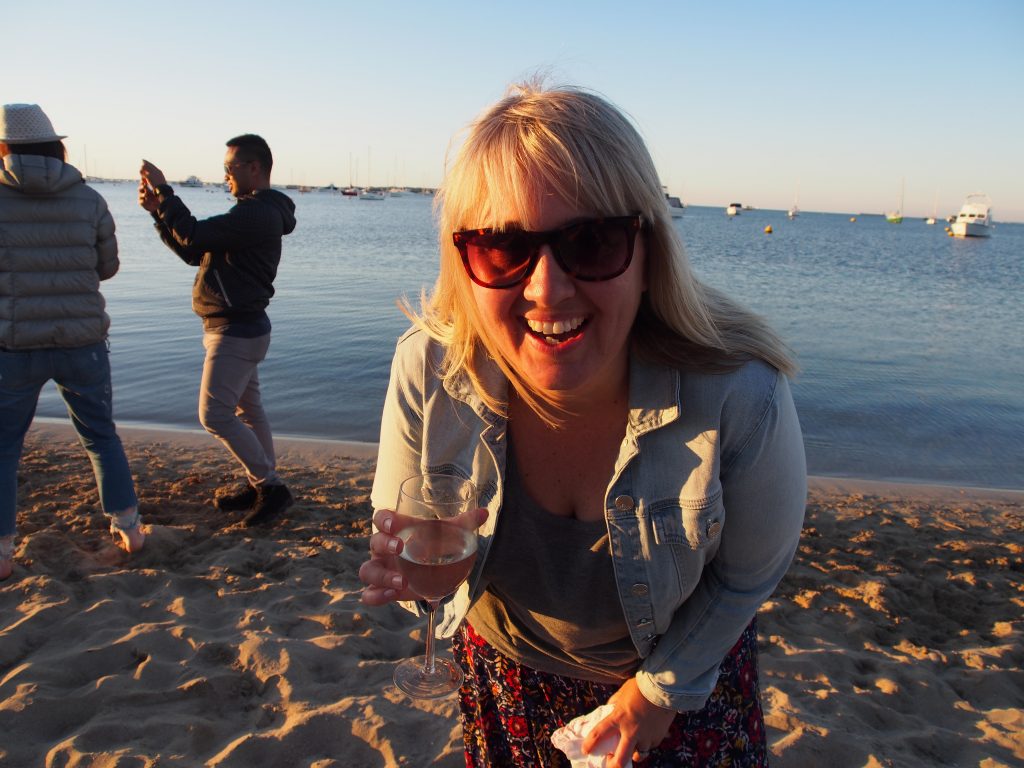 Over the last five years whenever I have traveled there has been one little moment of deep contemplation when filling out a simple form.
Every, single time it catches me out.
I stand in a queue and fill out my passport details, the reason why we are traveling and then my arch nemesis a little square box smiles at me goading an honest response.
The little square reserved for my answer is framed by this question.
Occupation:
Each and every time I reply to this simple question, a flood of emotion, questions and feelings shroud its one-word answer. "Excuse me, Mr customs officer, don't you know I went to university for a good decade of my life."
This whole area of career, contribution, and purpose runs deep in my soul. I am sure it runs deep in your soul as well as a woman, it is something we often have to wrestle with. The overwhelming heaviness of explaining what we do with our days and how we explain our contribution and significance.
Since becoming a Mum five years ago, I have tinkered with a whole heap of volunteer opportunities to find my voice and live a life of contribution. One of the greatest ones has been here in this community of Kinwomen.
I have done bits and pieces of consulting casual work for some pocket money but when I am completely honest, my number one contribution and job description that fills that little blank box could be "Stay at home Mum".
Each time I write that description it really irks me. The reason why it runs so deep I believe is the overall disdain publicly for this role in society.
If I wrote writer; which is a true description, it sounds aloof, whimsical and a little narcissistic.
If I wrote creative consultant; the assumption would be that I am taking on the corporate world, one big contract at a time and that my family responsibilities are menial in my everyday.
If I wrote speaker; which also is a true description, I am suddenly categorised by green room requests, travel perks and auditoriums full of smiling faces.
If I wrote blogger; suddenly a new set of rules comes out and assumptions that I am a Mummy Blogger punching all kinds of social media goals and celebrating my girlboss-ness one post at a time.
All of these categories describe me, but none of them explain the fullness of what it means for me personally to live a life of contribution. That is why labels are completely inadequate in describing how we spend our days.
Do not allow the bigger assumptions of popular culture to categorise the fullness of your contribution to society. Every day we have opportunities to make a difference to our destiny. Days full of beauty and days full of anonymity.
My confession and celebration is this; although labels, job descriptions, and categories can be easy to quickly place someone they are never the full picture. What you contribute to the lives of those in your every day is way more important than anything a little box on a form can describe.
Whether you are retired or arm deep in nappies and running noses.  Whether you are kicking huge corporate goals and feel a deep regret of the time you spend away from your family. Whether you whisper your name wondering if anyone has even noticed you or whether your personality booms loudly reverberating around the room.
Can I tell you this one thing…
You have a purpose.
You are divine.
You are unique.
And your life is making a difference.
Despite the wrestle, despite the difficulty, despite the misunderstanding, you my friend have an opportunity to contribute significantly to our society.
The question is not what does society label you by, it is this question;
What is in your hand?
Every day, ordinary things that can change the world one little thing at a time.
What's in your hand, maybe a career that takes you out of the home 40 hours a week, but contributes significantly to your families future. What's in your hand may be a blog that you are unsure if anyone except your Aunty reads and you wonder whether you should pack it all in. What's in your hand may be a container of wipes and a half a apple and the thought of picking up lego one more time makes you brain melt.
I promise you this is the most profound way to spend our days, making a difference one small step at a time.
Join me for more conversations that matter over on my personal blog www.amandaviviers.com
Amanda