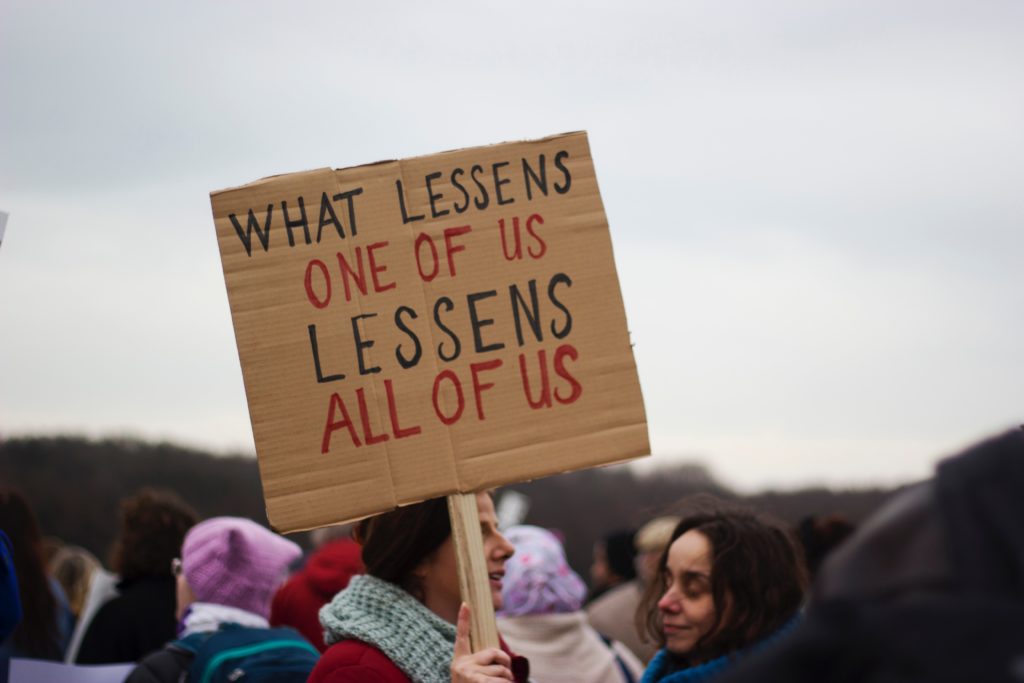 "Everybody is a book of blood; wherever we're opened, we're red."

Clive Barker
I know that we are all different. On so many levels, people share beautiful differences. These differences make us unique, they colour our worlds and we celebrate that. Differences are the vibrancy of our humanity. Right now, though, I think there is heroic value in observing the ways in which we are all the same.
The world we were living in, in 2019, will not be the world of 2020.
Regardless of our differences, a microscopic virus has levelled us all. None of us saw this coming. It knows no borders and we have all been forced to weather this international storm.
From what I have seen, there is something we all have in common. It is that we are equal in our need. To some degree or another, we are all in need of hope, of reassurance, of peace, of safety, of provision, of connection and of care. It doesn't depend on what stage of life we are in, we are being made to navigate a world that none of us imagined and these are unnerving times. I believe we are equal in our search for surety and a sign that this will all be okay.
We equally need each other, even if it is from a distance. The greatest advantage we have in our world right now is technology, as it offers us the opportunity to use it for great good, to connect. This leads me to point out another incredible way in which we are all the same. It is our capacity to rise, we are all equally capable of strength and we share the will to survive. I believe in the collective power of this strength.
Have you seen some of the videos coming in from cities all over the world, who are in total lockdown, cheering for their National Health Services from their homes and balconies? Here is a link to one, you've got to see this!
From the safety of my home in Western Australia, I am brought to uncontrollable tears watching these video clips and writing this. I am not sure why I am crying, but the closest I can get is to see that people are amazing at coming together when tragedy strikes. During my lifetime, the world has never endured a health pandemic before. In these incredibly unique circumstances, I am in awe of our ability to unite while being forced apart.
We all get born into this life and we are all going to die, but it is in that space between that is full of power and wonder. We are all going to be impacted by this in some way and I believe that we share an equal ability to overcome it, together.
We can help each other, great or small, whether that is physically, financially, mentally, emotionally or spiritually. We are human beings. We are geared for survival and we are good at caring.
We are the same, my friend. We are equal.