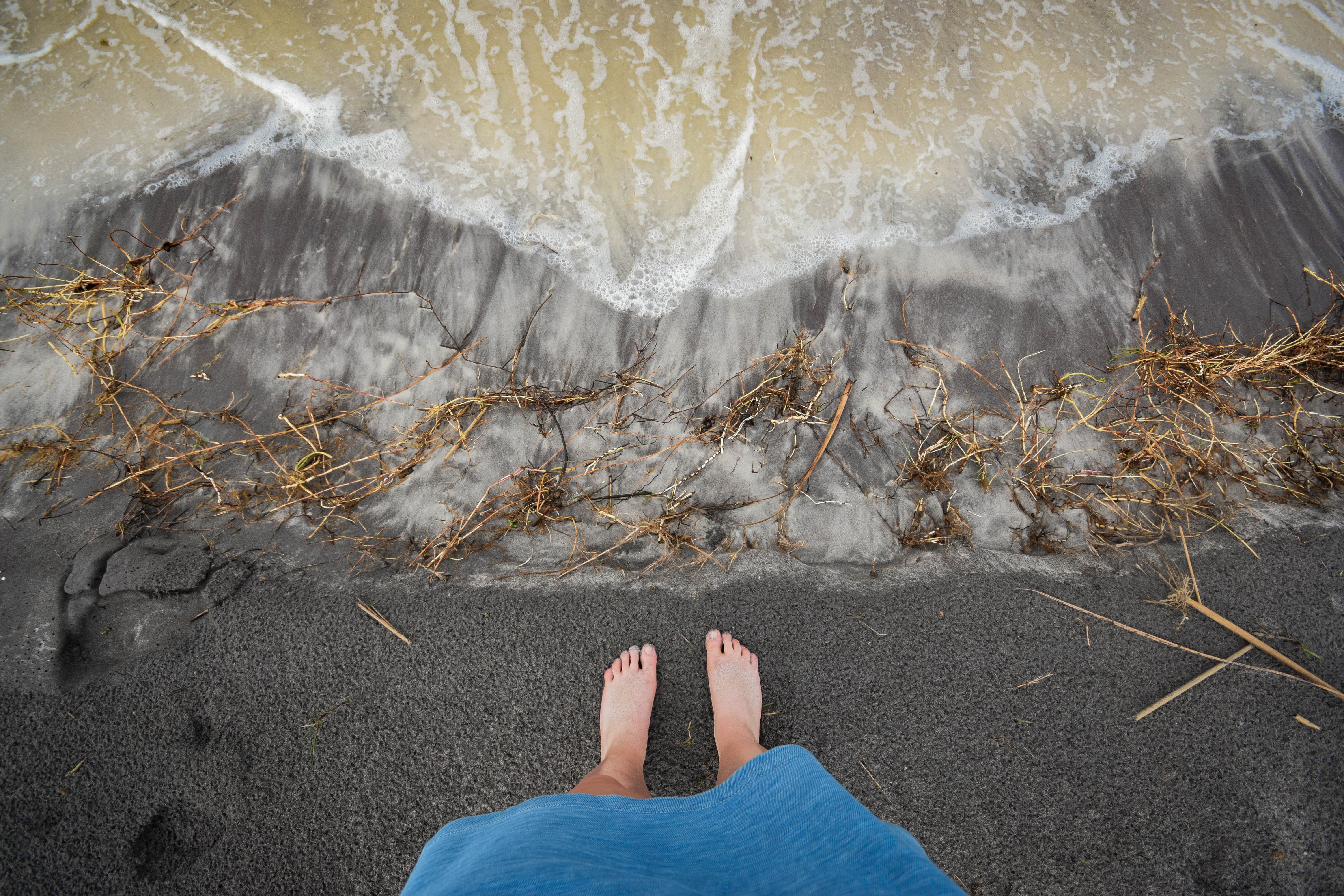 Vulnerability is the birthplace of everything we are hungry for.
Brene Brown
If you searched my Facebook page right now, you would see that I have a lot of people that I call my friends. If you counted the amount of family I have in my local surrounds you would probably smile and say "check out her village".
However, I have never felt lonelier than in the season I am currently in. The cause of my loneliness can be described in three simple words; Absent Friends and Family.
Everyone who I call friend or family is busy in this season of their lives. They are absent. Off doing their life's work, living overseas, volunteering and making a difference. They are giving everything they can to their career. They are revelling in their retirement.
I am learning for my season, with small children and family life, that I also need to be honest in the season I find myself in also. It is a lonely season. It is a "Ground Hog Day" season. It is a scrape the playdough off the floor and keep emptying that washing basket season.
I have been processing and pondering of late, how I shift this conundrum in my own life. In the past, I would have called more of my friends, I would have travelled every day to the city to hang out with people who were such important parts of my previous life. I would text, try harder and give more.
I have realised that in this season I am in friendship ground zero again and no one has done any thing wrong. It is just time for me to be vulnerable again and take another risk in friendship.
You see as a Mum of small children, I am constantly juggling everyone else's needs over my own. Last week I heard a Mum say "I have just had to accept that Day Care is a part of my village and I will no longer be ashamed of it" I have come to the realisation that I need friends locally, who form my village. People who want to sit and talk. Those who drop by after the school run. People who are interested in the season I am currently in and who are not expecting anything more from me.
How often do we shame each other into the shoulds of needs and expectations of friendships?
How often do we hold onto past relationship seasons and think they will stay that way forever?
Maybe the time has come for you to admit that you have a ground zero day in your friendships and it is time to start again? It doesn't mean your friendships from the past are no longer needed or valued. They have just changed, we are all invested in our new seasons and spending our days disappointed with unmet expectations doesn't help anyone.
I love what Brene Brown says about relationships;
"We cultivate love when we allow our most vulnerable and powerful selves to be deeply seen and known, and we honour the spiritual connection that grows from offering with trust, respect, kindness and affection. Love is not something we give or get; it is something we nurture and grow. A connection that can only be cultivated between two people when it exists within each one of them. We can only love others as much as we love ourselves."
The greatest risk we can take in life is to be completely honest with ourselves and change the expectations that we have of others to meet our needs. There are seasons where our friendship calendar is overflowing and others where it is hauntingly empty. The only person who can change that, however, is you.
We need to find the courage to keep being honest and create the life that sustains our needs and future.
Step into the arena once again and begin.
What are you nurturing in your relational world?
Are you living in a past season and keep feeling disappointed when your expectations are not met?
These are the deep musings going through my heart and mind of late. It is time for me to admit that I need to be vulnerable in friendship again and it is time for me to take on the responsibility of creating my own village.
What are your vulnerabilities in friendship?
These are my risks in this season. To have the courage to start again. And the wisdom to remind myself that friendships that are not a part of my everyday in this season are just as valuable and purposed.
Amanda