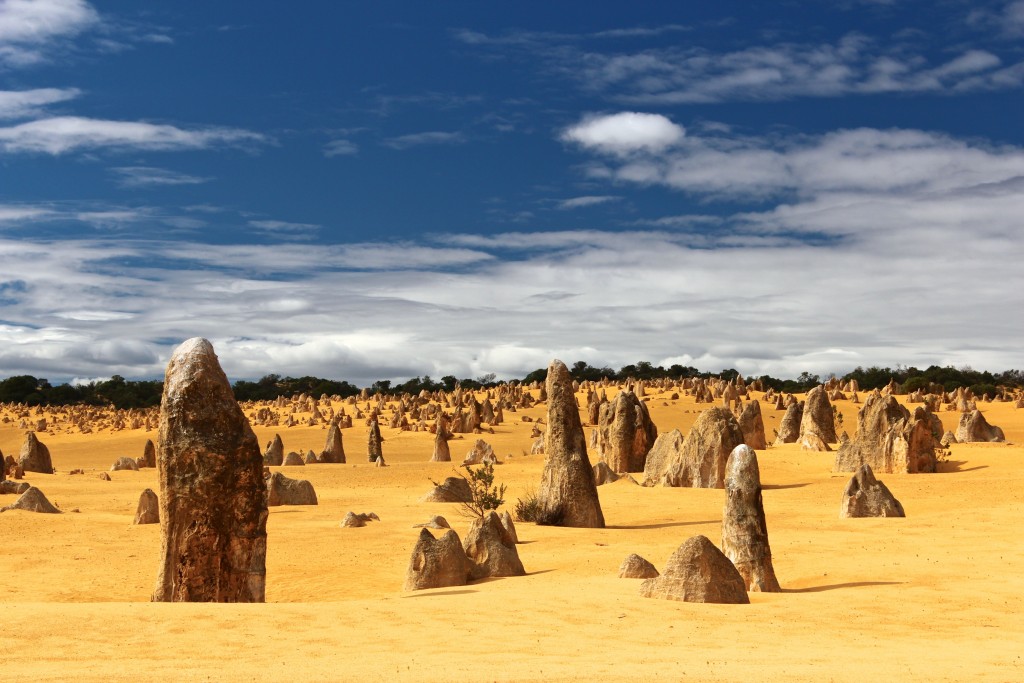 My young daughter, observing her surroundings through innocent eyes asked, "Mummy, what are the Aboriginal people doing here? Have they come to see what the white people have done to their land?"
Initially, I had a smile at the innocence of the question. And then I began to ponder – perhaps it wasn't a smiling – or laughing – matter?
We were having a family outing into the Perth city. We'd caught the train and crossed over our beautiful river on the ferry. We checked out the newly created 'Elizabeth Quay' (named after the queen we pledge our allegiance to) where clearly much money and effort has gone into creating the boat mooring, new playground, fancy walk-over bridge, reconstructed historical tea-rooms and other such delights. We'd then ventured up further into the mall and, after a hair-raising trip to the toilets past all the expensive porcelain and fine china in the fancy department store, we were now relaxing and enjoying our sushi. My young girls were soaking up the sights and sounds, mesmerised into a rare silence.
There is always much to observe in the CBD.  Among the buskers, the tourists, the shoppers, the business people and the man selling his 'Big Issue' magazines, there was also a group of Indigenous Australians chatting and chilling. It was they who caught my daughter's eye.
She had obviously absorbed some understanding of the history of Australia, but she also clearly visualised a group of people living in the Australian bush, sporting their loin cloths and holding their spears. Her understanding of the complexity of Aboriginal and Torres Strait Islander people in modern-day Australia was evidently lacking.
It got me thinking more deeply about the dominant stories regarding the First Australians and our Australian history. What are our kids (both Indigenous and non-Indigenous) hearing in school, from the media, and from their families – both about the past and the present? What are the pictures that are forming in the minds of the next generation about who we are as a nation? What are we doing well and what are we not doing so well? What part do I play as a parent?
Do we see it as our collective responsibility to listen to the stories of Indigenous Australians – both the heartaches and the victories? Do we make it our business to understand, to teach and to embrace?
According to a government report from 2014, Indigenous Australians (who make up only an estimated 2.5-3% of the population) "continue to experience greater disadvantage compared to non-Indigenous Australians."
I believe that this is something we as individual Australians ought to take seriously.
This first week of July is NAIDOC week. This is a time for Aboriginal and Torres Strait Islander people to publicly celebrate their heritage, culture and history and share it with non-indigenous Australians. There are celebrations happening all over Australia, with plenty on for the kids over school holidays. This is an opportunity to show your support – check out NAIDOC on Facebook for local Perth events or find other initiatives more local to you.
But there's more. This petition passed through my Facebook feed recently. Have a read and add your name to support our Indigenous population as they strive for a little self-determination and more positive outcomes for their people.
Listen to the stories, broaden your mind, challenge your understandings. Feast on all the ABC and SBS are offering this NAIDOC week as they focus on Indigenous Australians.
Celebrate Aboriginal and Torres Strait Islanders doing wonderful things. Read about role-models like Danikka Calyon who recently represented Australia as a Youth Ambassador at a UN conference in New York. Or the plethora of mentors working through the Wirrpanda foundation. Honour the achievement of Linda Burney who has just become the first Indigenous women elected to the House of Representatives.
Spend some time delving into the Creative Spirits website or on Facebook. It is a fantastic resource to find out information, break down the stereotypes and celebrate diversity in the Indigenous community.
Let's not make excuses. Let's not make it somebody else's problem.
Seek out, watch, listen, encourage, sign, read, discuss and ask questions. Engage with your friends, relatives and kids. As a beautiful Noongar friend of mine would say, "Have a yarn".
Speak up and make room for voices that need to be heard.
Let's do our bit to ensure Indigenous Australians feel valued and embraced so we can look towards a more inclusive future for us all.
Esther­­­­­