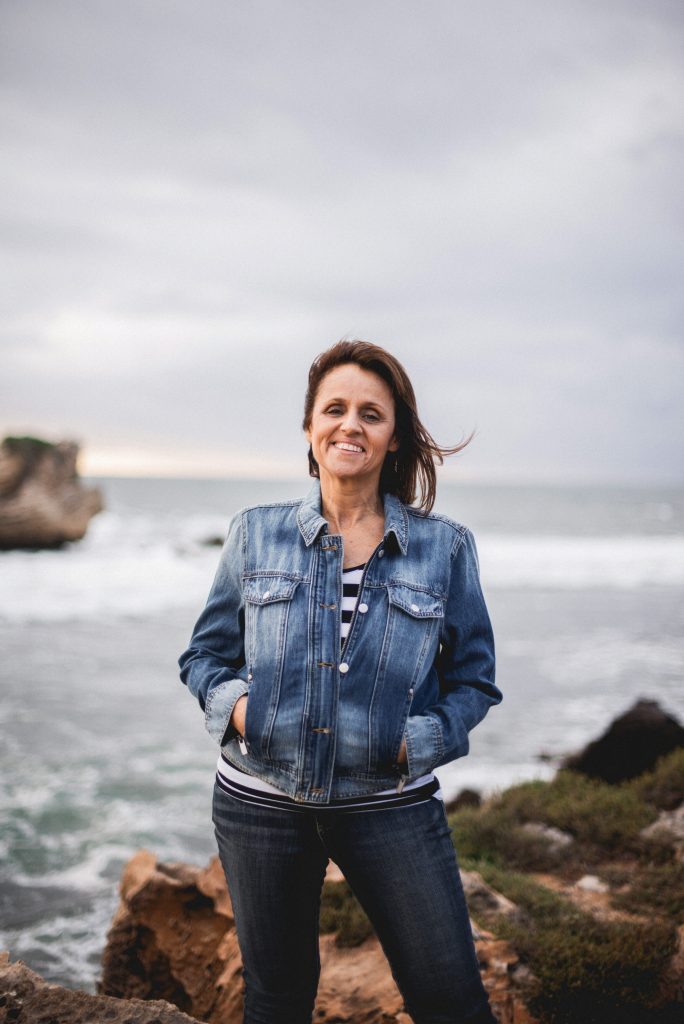 I think it's interesting that we have followed the month about 'purpose' with 'regret'. It wasn't intentional. But it so apt! We could easily be tempted to draw a line between the two, and call it missed opportunities. Perhaps, failure. Conjuring emotions of shame or guilt or simply sadness.
But I want to share with you an aspect of my journey. A road I have walked which makes nonsense of this connection. Instead, it calls it timing. Waiting. Faithfulness and joy with what is front of you with the full expectation that if it's your call (and not more about wider human compassion, a great idea or just a possibility), it will come again. You see, I wholeheartedly believe in wholeness and much as purpose. Seeing the 'one' as much as the crowd. Focusing on local opportunities right in front of us, as much as global concerns. Caring through our presence as much as our doing. Living the everyday well and not living with the disappointment of not being enough or doing enough.
But its taking me longer than I expected to make them living anthems and not slogans that escape my lips during the waking hours yet haunt me when I'm alone in the night.
Let's step back to 1994. I'm a mum of a four-year-old driving him home from kindy and listening to ABC radio. As I drive up Greenmount Hill, an interview starts with a journalist in Rwanda. He is reporting the slaughter of 10,000 people a day. It's civil war. Rwandan on Rwandan. And no one is acting. The world is silent. The UN is sitting on its hands. Only acting to arrange the emergency evacuation of its own or other foreigners caught up in the violence. And as I listen, my heart starts to beat wildly and my head refuses to believe what it is hearing. Tears are running down my face and I am deeply moved. I wonder for a moment, what can I do? But quickly am aware of my own impotency to make a difference and my current obligations with family and financial survival! I comfort myself with the thought that this cannot be happening. The world would not stand by in this age on a genocide so widely broadcasted.
And I do what any First World woman would do. I turn off the radio.
Across the years I hear snippets about the country. The end of the genocide. The arrival of the Rwandan military. Military law. Emergence of peace. Return of a new normal. Then nothing.
Until 2006, when my church decides to take a team to attend a commemoration of the end of the war. It will include apology from the world to the Rwandan people for not coming in their hour of need. It's called Hope Rwanda. I think to myself, great. It's wonderful that this is happening. And nothing more. In fact, my husband attends and returns exuberant (if you knew my husband you would know it's not his default). He loves the country and the people. He starts returning each year. Sometimes I wonder about that encounter in the car. Did it mean anything? But I dismiss the thoughts as quickly as they come.
Then in 2010, after my husband has established strong relationships with people in-country, he suggests we should travel there together on holiday. I love adventure so planned our trip including a detour via Beijing. And on arrival, I see much of what I had seen in the Developing World but in an extraordinarily beautiful setting. We drove to a town, Rwamagana, to see a vocational centre for youth. Great, I think. Next? And I find myself talking with the Rwandan leader of the NGO partner implementing the training. I ask him is this is effective? What's the most effective way of helping people and without hesitation he tells me, "Help the women and you transform the family and the community." I'm suddenly interested. I've seen so many projects focused on children and youth but women? I wait for more. He starts to tell me about Self Help Groups. My heart drops. Oh, that old furphy, I think. I've seen so many groups in places like Cambodia, form and disband with corruption, insincerity and money making. But he perseveres. "They're nothing like you've ever seen. It's only women. They join for life. The focus is not only on economic change but social and political. There are no handouts. The women change their own lives." I so much want to believe him but my cynicism is tangible so he offers, "Why don't I send you to a group well into the rural area outside of Kigali with a driver and independent interpreter? You can ask the women whatever you like."
I said 'yes' and that day changed the course of my life. I discovered it brought together the purpose of my life for this season. To help the women of Rwanda escape poverty through Self Help Groups that empower and equip them with value, knowledge and friendship. It took me to back to study (Masters in International & Community Development) and out of church staff ministry to setting up a charity and committing myself to raising funds and awareness of the capacity of the world's poorest women to help themselves.
But even more stunningly, the 'call' arrived just at the right time. When my last son was completing high school. When our financial situation enabled me to worry less about more and focus on living within the enough line. When my husband finished post graduate studies and was returning to the workforce.
I had harboured some regrets. Maybe my best years were behind. Maybe there was nothing that would again grab my heart. But these thoughts were misplaced. I have spent my best years many times over: raising my children, serving the church, sewing into great friendships, encouraging women in the Developed World to live their finest life.
It is simply that this is the new season.
This part of the waiting is over.
Rwanda has called and it is my turn to go. And I can now say, 'yes'. Wholeheartedly, 'yes'.