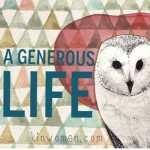 It is June already, I am sure you all have your Ugg boots out and your hot water bottles filled, your slow cooker roasting and your fire kindling.
The theme we chose specifically for the month of June is 'A Generous Life'.
We all need to be encouraged to live more generous lives. Stingyness, Greed, Consumerism and Jealousy have plagued our societies hearts and we are rarely challenged to think more about others than ourselves.
We have explored this theme in our audio messages this month. Click the link below or hit the tab above to listen to Amanda, Penny and Kelley explore this theme.
http://www.kinwomen.com/audio/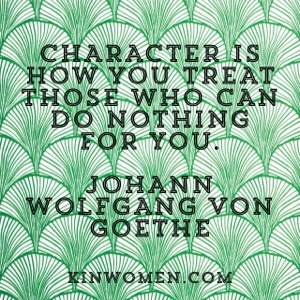 We are in the process of choosing the themes for August, September and October.
What would you like us to explore?
Comment below and we will choose from these themes.
Thanks for joining us once again. The women's refuge that we worked with last month are holding another busy bee to finish off a few jobs around the place. So if you are interested in being a part of this day on 15th of June contact pattypowell@iinet.net.au
We love doing hearing from you girls, even if it is through the online world.
Kin women