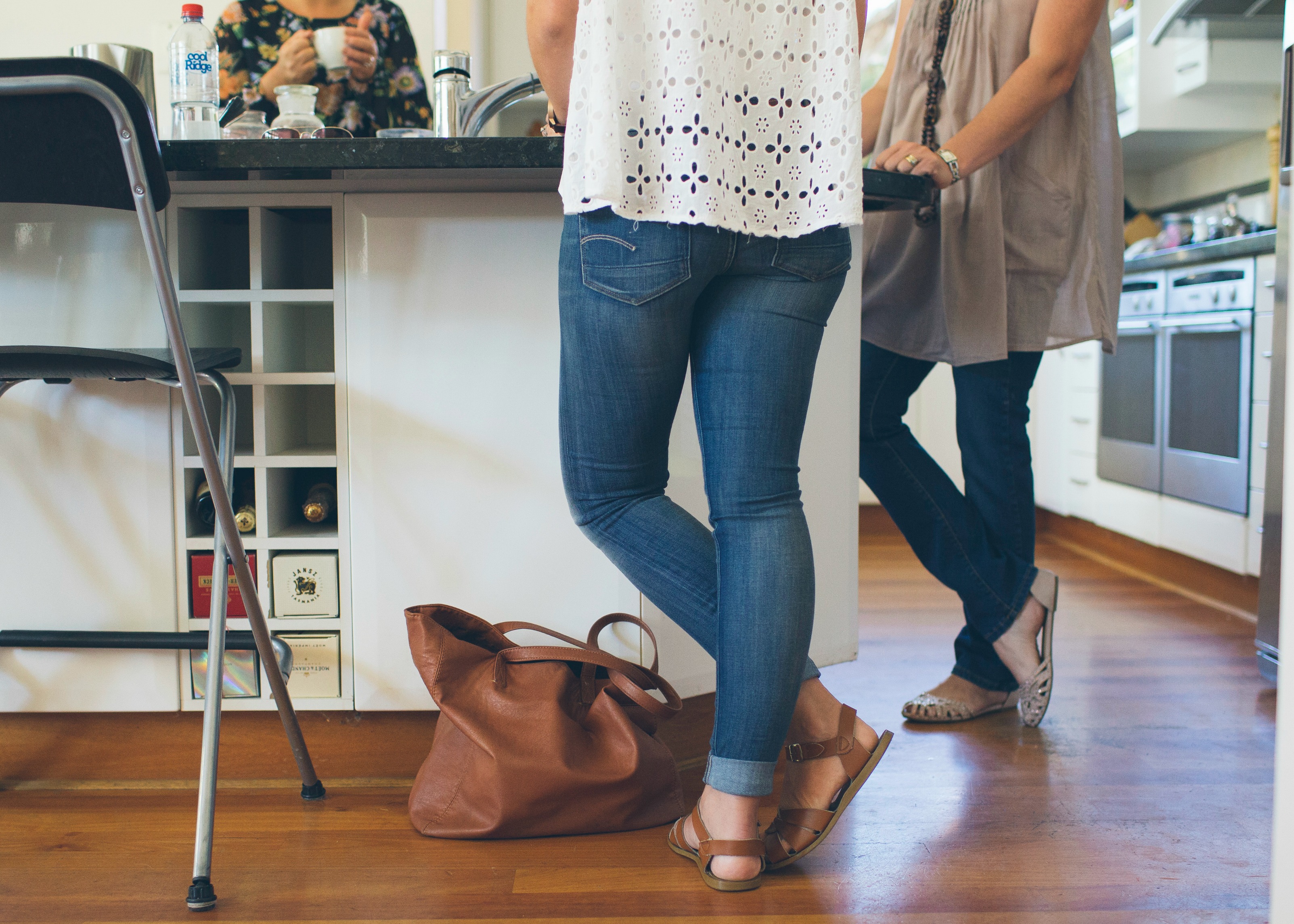 I woke up worrying this morning. 
It was 4 am.
I'd had a dream that spoke only of failure. I was vulnerable, I was not meeting expectations, I was letting people down. And of course people were watching. It was an uncomfortable dream, a little too close to home, and enough to set off my worrying. Suffice to say, I couldn't get back to sleep. The dream triggered thoughts of my insecurities, the places in which I feel shame, and I found myself battling with all sorts of concerns, allowing them to play over and over in my mind.  
It got me thinking about a recent incident at my local swimming pool.
My young daughter was showering after her swimming lesson.  Having recently celebrated her fourth birthday, she was feeling very grown-up and independent and decided she would lock the door of the shower cubicle. I wasn't particularly concerned, she's a reasonably capable kid and I let the scene play out. At one point she unlocked the door and poked her head out – clearly proud of her status of 'big girl'. She gave me a smile, promptly re-locked the door and went back to singing in the shower.
As the time came to get out and dry off, I asked her to unlock the door. Of course she didn't want to comply. However after a little exchange, and the promise of a much-anticipated chocolate cupcake from the kiosk, she relented – but then started to panic. She banged on the door, shook it, banged some more, yelled "I can't open it! I can't do it!" and generally made a terrible racket. She then decided it must be somebody else's fault and yelled out, "Stop holding the door mum, you're not letting me open it."
Of course none of this was helping to open the lock.
I patiently began to talk her through it. I asked her to stop the yelling and try to stay calm. I reminded her that she'd unlocked the door once already, so she knew she could do it – to take a breath and just keep trying. I assured her I wasn't holding the door and asked her to trust me and trust that she was going to get out – that she wasn't alone and that we could get help if needed.
Thankfully she managed to calm herself and before too long she unlocked the door. She walked out, face beaming at her accomplishment. As I scooped her up in her favourite Peppa Pig towel she received an encouraging applause from onlookers in the change-room. They too had wanted her to succeed.  
I think that sometimes my worry mirrors the experience of my four-year-old. Those moments when I've been feeling good, independent and sure and then something comes along that sucks the air out of me. The panic sets in as I start to fear. The insecurities that say I can't do it, I don't measure up or I've made the wrong decision. The preoccupation with what others think of me, the fear of failure, or of being a disappointment. As the worry mounts and I start to feel overwhelmed, I will sometimes pull back and hide, afraid to continue, or become paralysed by indecisiveness. Or I'll work myself up, become overly anxious and lash out, finding someone to blame in the hope it will make me feel better and give me back a sense of control. 
Sometimes, just like my four-year-old, it can be hard to stay calm, trust, see the bigger picture and keep things in perspective…
I like this quote that was posted on Kinwomen this month:
And as the burdens of expectation (mine and other's) weigh me down, these words from Jesus:
Are you tired? Worn out? …Come to me. Get away with me and you'll recover your life. I'll show you how to take a real rest. Walk with me and work with me—watch how I do it. Learn the unforced rhythms of grace. I won't lay anything heavy or ill-fitting on you. Keep company with me and you'll learn to live freely and lightly.
Always learning…
Esther x
P.S. I wrote this blog post and then of course later in the day I was worrying again. We were driving in the car and I needed the kids to settle, so I put some calming music on. This was the first song that came on…have a listen (you can skip the intro by going to 22 seconds)