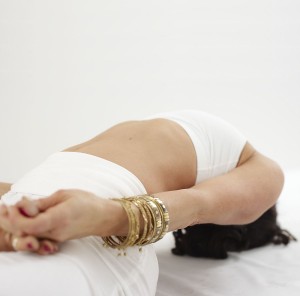 Pilates is a regular part of my workout routine.  Once a week I go to a class at my local gym. The teacher talks about strengthening your core and centering yourself in order to build a strong frame.  She encourages us to stand tall and to walk with confidence.  'If your core is strong, you will be strong,' Glynis says, as she encourages us to think ,not just about our bodies, but our inner life.
'Core strength' refers to the strengthening of trunk and pelvic muscles in order to support the spine and develop muscle balance in the body, greater co-ordination of movement and control of the abdominals and breath.
At first I could not stand on one leg and balance without faltering.  I could not lie down flat on my back and sit up without lifting my feet off the ground or moving in a jerky manner. 
After years of going to classes I have found that my stomach muscles have strengthened and I have less stress in my neck, lower back and in an injured shoulder (and I can stand on one leg quite well!).
Learning to concentrate on the core, and gaining strength, has taken a lot of practice and discipline.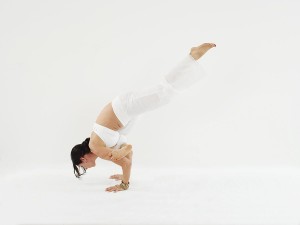 It's not just our bodies that need strength. Our souls need to be strong too. Our soul is the core of our being out of which springs our emotional strength, courage, determination, confidence and faith. What we base our lives on, gives strength to our core.
Ways to Strengthen My Core:
Faith is at the core of my being and, just as I need to build physical strength, I work on my inner spiritual strength to live my life well.
Healthy friendships and relationships build strength in my world. I get strength from others around me when I'm weak. When I'm strong, I can help others.
Make strong choices and stick things out to the end. Each time I succeed, I get confidence. Each time I fail, I learn endurance.
Taking time out to heal, grieve and restore helps my soul to gain strength.
Feeding my soul with great books, art and nature gives me creative inspiration and takes me to places outside of the everyday. My brain is fed and I gain perspective.
Accepting what can't be changed or controlled gives me peace.
Being physically fit and healthy is important for my mental and soul health.
Work on the core, and you will  be stronger than you ever imagined. Be strong.
A Strong Woman Vs A Woman of Strength
A strong woman works out every day to keep her body in shape … but a woman of strength builds relationships to keep her soul in shape.
A strong woman isn't afraid of anything … but a woman of strength shows courage in the midst of her fear.
A strong woman won't let anyone get the best of her … but a woman of strength gives the best of herself to everyone.
A strong woman wears a look of confidence on her face … but a woman of strength wears grace.
A strong woman has faith that she is strong enough for the journey … but a woman of strength has faith that it is in the journey where she will become strong.
unknown author