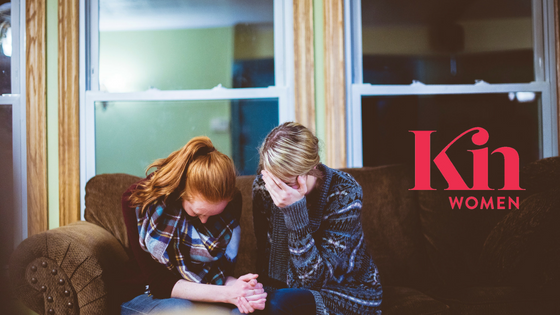 "I hope that in this year to come, you make mistakes. Because if you are making mistakes, then you are making new things, trying new things, learning, living, pushing yourself, changing your world. You're doing things you've never done before, and more importantly, you're doing something."
Neil Gaiman
Mistakes – we all hate making them, yet they are a part of life and part of being human. Some personality types, (of which I'm one) tend to be harsher on themselves and more prone to perfectionism.  One of my earliest memories is being so upset that I couldn't put my doll's blanket on straight! I think I tick the boxes as a recovering perfectionist!
The problem with perfectionism is that it actually undermines our confidence because it keeps us small. Over the years, I've recognised a few areas where my self-talk has needed an overhaul.
• I stumbled during that presentation, I'm not great at public speaking.
• I yelled at my kids, I'm a terrible mum.
• I made a mistake at work, my colleagues will think less of me.
• I forgot to wash the school uniforms, I just can't get it together.
With this type of negative thinking we can become defined by our mistakes and lose sight of all the great ways we are contributing.
Becoming a parent has accelerated my growth in this area, as let's face it, there's always something we could feel guilty about as parents. These days when I find myself overanalysing, I stop and ask myself some of these questions:
• Was I useful?
• Did I show up –at work, for my kids, in one of my relationships?
• Did I do my best with the knowledge I had at the time?
• In 6 months' time, will this still matter?
• Did I admit my mistake and apologise?
• Was my response "good enough"?
• What can I learn in the future?
• What does God say about me?
With this type of reflection, I can let go and move forward.
Two years ago, I moved out of a work environment that was very familiar to me. I'd worked there for 15 years and knew the people, the processes, the culture, and how to get things done.
I've since started two new roles both requiring me to step into different environments, learn new technology and meet new people. It's been the right move, but not always easy.  It's been humbling and awkward at times as I've made mistakes on social media, forgotten people's names or exposed my ignorance in some way.  But I wouldn't change it. I've learned so much and I don't want the fear of making mistakes to stop me from growing.
How about you?
Do you need to reframe your mistakes?
Do you need to show up and be seen despite how you feel?
Do you need to offer yourself the same sort of grace you would offer to others?
It's the only way forward.
Bridget