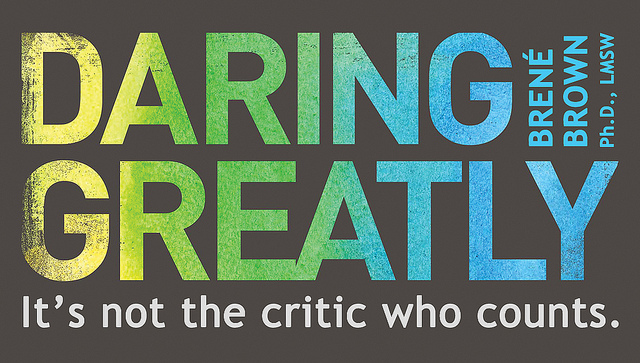 Recently I have just finished reading a brilliant book by Author Brene Brown called Daring Greatly.
This book is all about the shame culture that we have been brought up to believe as truth. That shame is used in our parenting, leadership, our careers, our friendships to keep an emotional distance from people in our lives. I found personally, that I didn't even realise how much shame inhibited me from living a vulnerable life of wholehearted living.
Here is the description of Brene's book from the publishers;
Every day we experience the uncertainty, risks, and emotional exposure that define what it means to be vulnerable, or to dare greatly. Whether the arena is a new relationship, an important meeting, our creative process, or a difficult family conversation, we must find the courage to walk into vulnerability and engage with our whole hearts.
In Daring Greatly, Dr. Brown challenges everything we think we know about vulnerability. Based on twelve years of research, she argues that vulnerability is not weakness, but rather our clearest path to courage, engagement, and meaningful connection. The book that Dr. Brown's many fans have been waiting for, Daring Greatly will spark a new spirit of truth—and trust—in our organizations, families, schools, and communities.
This month as Kinwomen, we have been looking at the topic of forgiveness. It takes vulnerability to ask for forgiveness and to give it wholeheartedly. It also takes great vulnerability to sit with the reality that someone is forgiving you for something that you have done to offend or hurt.
We cannot forgive ourselves or others without being vulnerable with the reality of our emotions.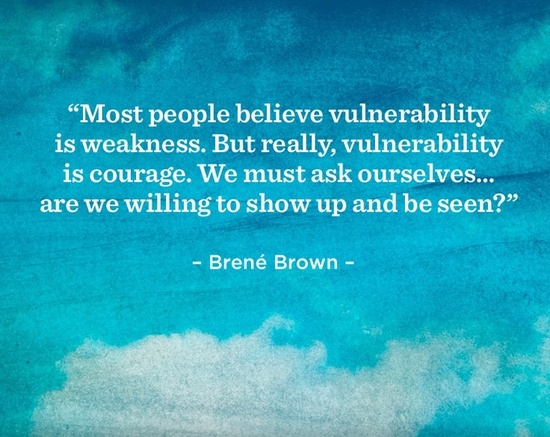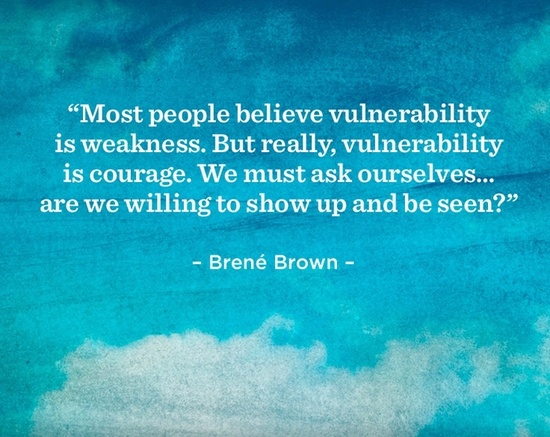 Here is an encouraging one plus one interview that Brene did last year with the ABC news interviewer Whitney Fitzsimmons.
"It is not the critic who counts; not the man who points out how the strong man stumbles, or where the doer of deeds could have done them better. The credit belongs to the man who is actually in the arena, whose face is marred by dust and sweat and blood; who strives valiantly; . . . who at best knows in the end the triumph of high achievement, and who at worst, if he fails, at least fails while daring greatly." Theodore Roosevelt
To extend forgiveness with grace, vulnerability and health it is essential that we press forward with courage and dare greatly.
I personally have found this month on forgiveness so challenging. Essentially so vulnerable. This book has helped me break down the walls that have been inhibiting me from moving forward and forgiving generously.
Let's continue together to 'Dare Greatly' (click this link to find out where you can purchase the book) and live a whole life not inhibited by shame and regret. One that is empowered by vulnerability, courage and generous forgiveness.
If you would like to listen further to her thoughts on this, here is the original TED talk that I found a couple of years ago that started me on this journey.