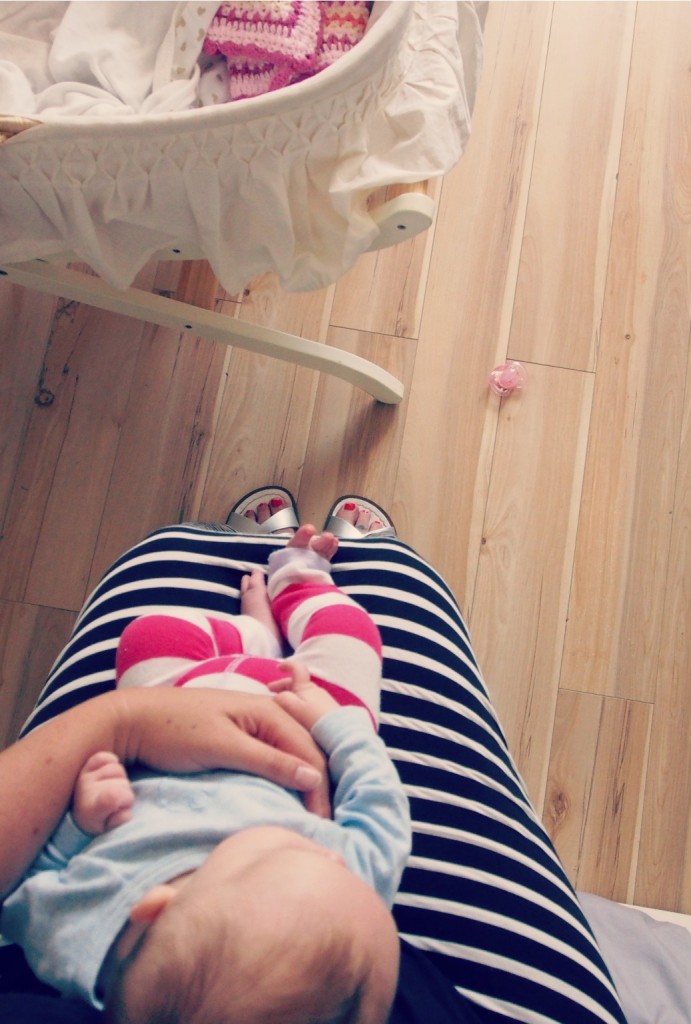 Dear Liberty,
Today you are all but seven months old and are crawling around my feet but I know this will go quickly, so I wanted to take time today to write.
Hoping you won't ever forget. Hoping I don't forget. Hoping for your life that you will find your feet in a place that makes you feel more alive than the day you came screaming into this world.
My little girl, we have just come home from your first trip overseas and as we walked through villages in eastern Bali, we encountered people who were spellbound with your beauty. They would tell me how pretty your blond hair was and would ask if they could hold you. They were enchanted by your blue eyes, telling me how bright and clear they were.
As much as I think you are utterly scrumptious, I have travelled enough to know that they love you because in their eyes and experience you are extremely rare and unique. Different. What makes me terribly sad, is the products that line Asian supermarkets promising to make skin whiter and contact lenses available everywhere to turn their eyes blue.
This is the one thing about humanity and especially being a woman that I find so deeply disturbing. That we are all so beautiful and unique in so many different ways. Yet we spend our money and days, trying desperately to be accepted. We change our appearance to look like everyone else. From surgery, to extreme practises, to diets and manipulations. We covet other women's lives and looks, then wonder why we are so unhappy.
My prayer for you my beautiful girl, is not that you would never feel the pain of regret and lessons learnt because these are the moments that I have grown and learnt in the years that I have been graciously given.
My prayer is this…
That you would find the absolute brilliance in being you.
That you would discover the women who fought so many years ago so you can vote and not take that gift for granted.
That you may put on your football boots like your cousin Charlotte and then take them off, put on your ballet shoes and run off to class all in the one day. If that is how you want to spend your Saturdays. 
That you would never look at another woman and envy the way she looks. Comparing and competing the uniqueness of her skin and shape.
That you would see people in your class at school who are different and think they are cool and interesting not weird and excluded.
My prayer is that you would change your world over and over, by finding out who you are and standing firm in that revelation.
I hope for all of this and so much more, but my greatest hope is this.
That you would find freedom as your namesake declares. 
That freedom as a woman would be girthed in every step that you take.
That you know how many women and young girls around the world who do not know the gift of freedom and fight everyday to just get by.
Women who are not allowed an education.
Little girls who are sold into jobs that even adults were not designed for.
People who scrounge around rubbish dumps to find something to put on their family table.
Freedom is a gift my precious girl and I pray that you would continue to find it in your everyday, encouraging your friends to fight for it as well.
That diversity would not scare you.
That you would be a kind human.
That you would grow to accept difference in race, gender, religion and belief as something to be explored rather than shut down. Made fun of.
These are my scattered thoughts for you today my darling as the world wakes to celebrate International Woman's Day.
Find your unique, my dearest and then celebrate others in discovering what they were designed for as well.
Till we wake again tomorrow,
Love your Mum,
Amanda