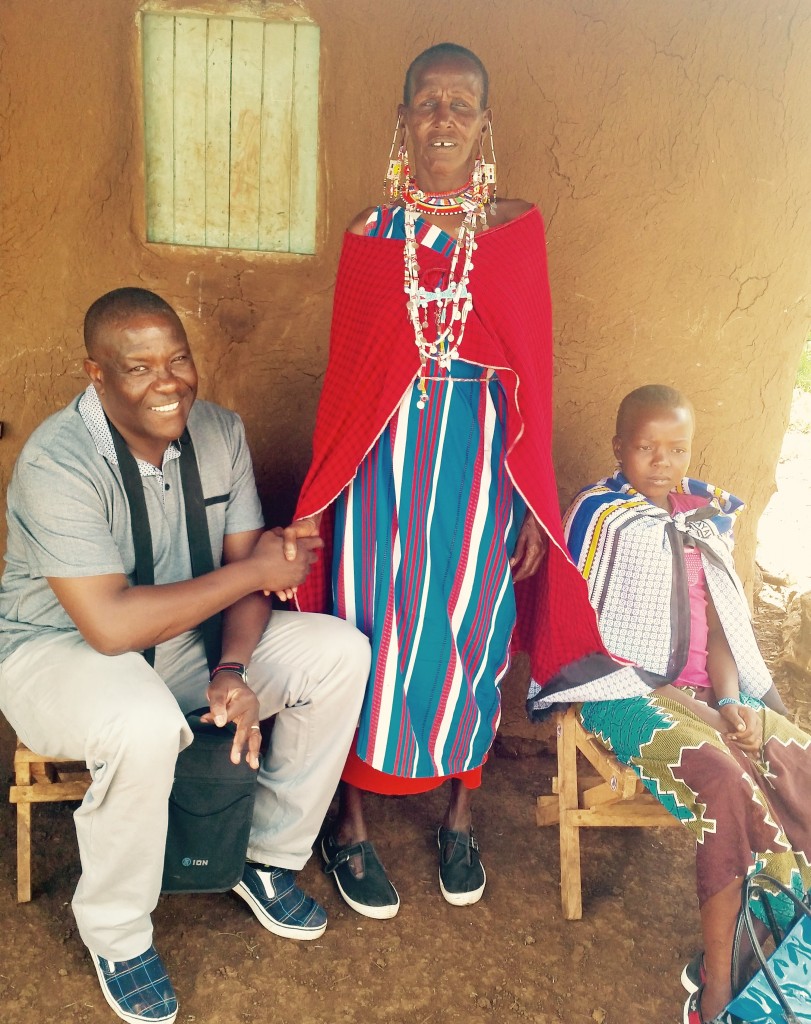 What's the best gift you've ever given?
An Adventure with Grace

Warning: Do not start reading this story unless you like the long version. Some stories deserve the long version. I do not apologise for this but forewarn you in the event that you think it's a quick read of Christmas cheer.
I take great pleasure in finding the right gift for a person. Something that meets the three-way test: meaning, value for money and practicality. And this year, a little earlier before Christmas, I hit the jackpot with the greatest gift I've ever given.
It was August when I met Grace and her mum in Kenya. I had travelled with work to a small remote town on the border of Kenya and Tanzania, almost in the shadows of Mt Kilimanjaro. One day I was taken hours from the town to visit families who had children living with disabilities. Grace had severe lower leg deformities. She could not walk, attend school or participate in village life. Grace barely communicated with me. She did not meet my eye or show any enthusiasm for my visit and conversation. Her mum also sat stoically until when I was leaving, she took a necklace from around her neck and put it around mine. Neither of us spoke. What was there to say?
I walked away thinking something needs to be done. If it is possible, Grace needs the opportunity to live a full life. I am a mum and if I had a 15-year-old daughter with a disability that could be addressed then I would do anything to make this happen. Grace's mum felt like this. I could see it in her demeanour but there was nothing that she could do. She had no finances, no knowledge of medical access, no government supports. And she did not ask me to help. She was simply grateful that I came to visit.
I had met Grace through a local NGO. I asked them about orthopaedic services in the area but they did not know of any. A few years previously, I had visited a large international hospital and physiotherapy centre specialising in orthopaedics just across the border in Tanzania. I asked if the NGO could visit the hospital and have Grace assessed for treatment.
It was mid October before I heard more. An operation was possible. It would mean she could walk completely unaided. And the cost? $600. Crazy. I later found that a further $400 would allow for a month long stay in a rehabilitation facility. A $1000 gift would change Grace's future.
I fully intended to finance this individually until kinwomen decided to make the fundraising a shared initiative. We highlighted Grace's story via video on Facebook asking individual kinwomen to give $50 and share the 'Grace adventure'. And they did. In just 30 minutes we received a little over a $1000.
It took a little longer than we anticipated for the operation. Sometimes things move slowly in Africa. But here's the news.
Grace has had the operation. A great success.
Grace has been to the physiotherapy clinic. She loved it. She met so many other young men and women with similar disabilities and realised she was not alone.
Grace has returned home and is walking unaided.
Grace is off to school in January. Truly. A boarding school for young women. She cannot wait. Her first opportunity to live independently and she's taking it with two hands.
Isn't that the best gift you've ever given in your life?
Kelley