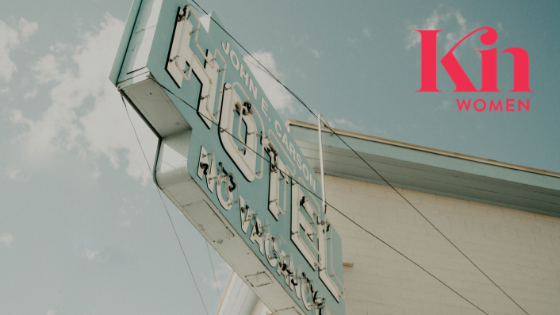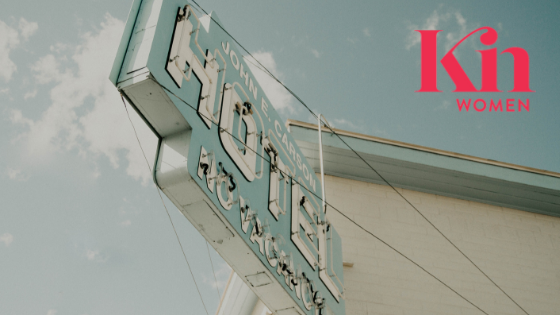 "The only way through the emptiness is stillness: staring at that deep wound unflinchingly. You can't outrun anything. I've tried. All you can do is show up in the stillness."
Shauna Niequist
On the whole, I'm an eminently sensible person. I plan and strategise. Weigh up the pro and cons. Assess the budget and likelihood before pressing 'go'.
And then when it's 'go', there's no stopping me.
And that's all good. I'm happy with that.
But, how often are we waiting for one more element to fall into place? One more 'sign' that it is the right direction. One more duck to line up before we take that step towards a goal, a dream, or an opportunity.
You can't wait forever. You can't wait or the chase may never happen.
For I'm now confronted with the truth that most likely, I have two decades to chase down the dreams, and hopes, and desires of a lifetime.
Twenty years to realise and outwork the learnings of the journey thus far.
And here are the four top lessons I've gathered that guide me every step of the way:
1. Life is not all about me.
Happiness, success, and hope does not hinge on my accomplishments, gifts, and feelings on any given day.
It's found in looking up and looking outward. It's found in believing that I'm never alone and will find the courage to overcome the greatest of hurts or disappointments. It's found in seeing and acknowledging the achievements of others. It's found in knowing that there will be highs and lows.
Yet, as I steady myself in those moments of extreme personal achievement or failure, I recognise that I'm a cog in an amazing world and community. It doesn't minimise me. It reminds me that I belong and I have a purpose.
2. You will never have it all.
The waiting, the manoeuvring, the preparation for a position of having it all – even for altruistic purposes – is a myth. It's a deception that consumes our days until we wake up and realise it's not the goal.
The goal is to live well in the pursuit of a world of equity, beauty and connectedness. To lose ourselves as the sole focus yet pay attention to our needs as having worth and value: looking after our health (across every sphere; addressing our brokenness; building our strengths; fostering humility; and nurturing compassion.
Don't wait until you have more than you need before you give – share now.
Don't wait until you're perfect – speak up now.
Don't wait until you know the other person's position – love now.
Because the myth of having it all is the myth of believing that what you have today is not enough.
3. Stay hopeful.
Even in the midst of great challenge, it is important to maintain a cockeyed optimism that even the darkest of days will pass. This includes believing in the possibilities and coming from the position, "What can possibly go wrong?"
Well, lots of things have gone wrong. Some have gone terribly wrong. But along the way, they've righted themselves. They've recovered. At least sufficiently to become bearable, or beautiful, or even better.
There is something to be said for having a go based on a belief in people, faith, and our own capacity. Even if the fallback position is 'there's no such thing as failure'. The world is full of possibilities and good people. It's full of learning and beauty. And in all it's brokenness, we get to shine our light and love.
4. I'm cracked not broken.
The search for perfection is futile. It reveals more ugliness than beauty. The rise of cosmetic surgery, lifetime counsellors, gym junkies, and lifestyle theorists demonstrate our obsession with discovering the holy grail.
But it's a deception.
The real trick is accepting your brokenness and imperfection – and the same in others. Leonard Cohen gave us a glimpse into the way ahead when he wrote, "Ring the bells that still can ring, forget your perfect offering, there is a crack in everything, that's how the light gets in."
Through our cracks, we discover faith, humility, compassion, kindness, and grace. Our cracks are a treasure trove! A place where we find the treasures of our soul.
So I am not waiting.
I press on.
Joyous and expectant that life will continue to deliver its lessons. Yet in the interim, contributing to this wonderful world that needs all of our gifts, courage, and hope.
Kelley