I had two different photographers at my wedding, Steve Fraser who took the most amazing formal photos from our wedding and another great friend who took more casual ones.
This friend did me such a great favour and it was by pure mistake that the photos went missing for a few years.
I received them a couple of weeks ago and I was so excited to relive my special day three years later.
Some of my favourite photos from the bunch were the casual candid moments like these…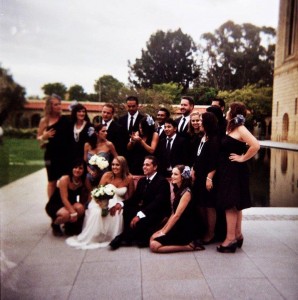 There was a whole group of photos however that took me a little by surprise.
A series of photos were 3 of my bridesmaids were on their phones. Probably taking photos etc, but it made me think about my life and my interaction with my social online networks in social settings.
We have all done it.
When we are a little bored at a wedding, when we are checking out the cricket score at a school concert, when we are texting across the room at an important event.
I am guilty as charged.
It has sprouted a new phenomenon called 'Phubbing'.
Check out the website here:
Phubbing; the act of Snubbing someone in social settings by looking at your phone instead of paying attention to them.
This month our theme for kinwomen is friendship.
I have found in my own life that Facebook, Instagram and the like have created a false economy of friendship and we believe if we have hundreds, if not thousands of friends on these social networks, that we are somewhat happier and more content. Studies often show different.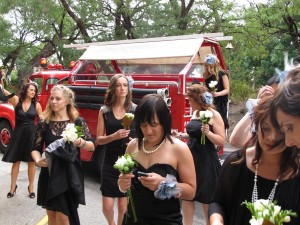 Social media platforms are not all bad, and I'm not suggesting we should boycott them all together, they have a great place in our lives and society, but they need to find just that. Their place. Not taking over our whole lives.
Be present with those who are in your present.
Take time to embrace the moment.
Allow social media to find its place, in the background.
Amanda