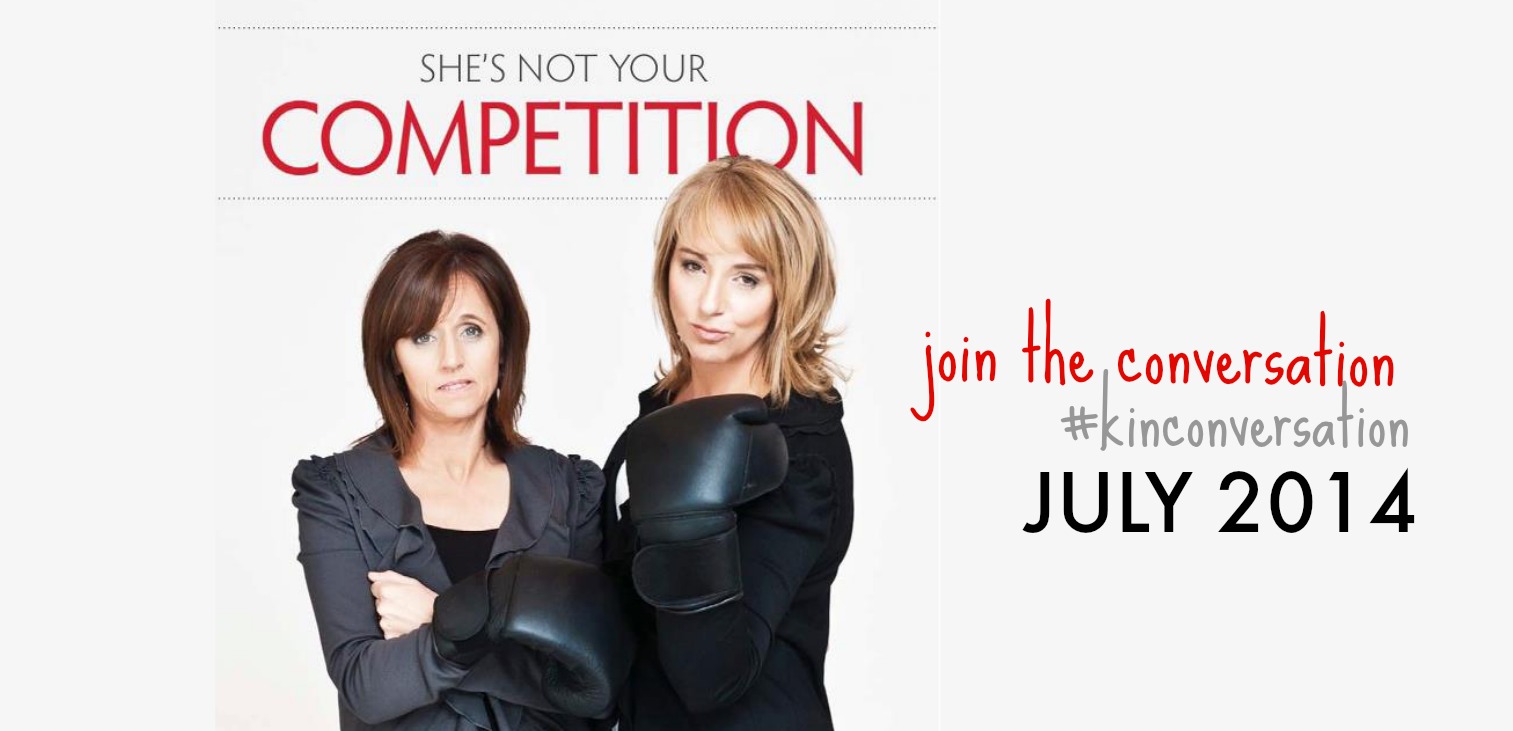 Each day for the month of July, we will be reading together segments of Penny and Kelley's recent release 'She's not your competition.' If you would like to read the book in it's entirety, it is available in an e-version to download from our online shop. All proceeds from sales of the e-book this month go to the grassroots Rwanda Project.
Day two: Collaboration.
I believe collaboration is one of the best avenues to innovation and accomplishment.
When groups and teams of people are operating and collaborating effectively, they can solve problems more creatively, they can mutually inspire and support one another and they can make up for one another's weaknesses and maximise one another's strengths.
What I have observed, unfortunately, is that there are sometimes some highly gifted women who are simply destructive in their approach to working with others.  They are like little kids who don't play well in the sandpit; throwing sand at one another; won't share their spades; complaining about the quality of the sand, the size of the sandpit and who else is there.  Personally, I would prefer to sacrifice the contributions of a very talented woman for the sake of a healthy team dynamic.  What a shame!
How can we develop as healthy, effective women in our communities and organisations if we have a critical, toxic competitive edge to our relationships and work endeavours?