"When God is involved, anything can happen. Be open. Stay that way.
God has a beautiful way of bringing good vibrations out of broken chords."
Chuck Swindoll
In my head, there's this idealized version of my life. Sort of like the website It's Like They Know Us.
But, in real life, there are disappointments and heartbreak. Sometimes, I feel like I'm set up to fail. Sometimes, I want to just give up. Instead of an SFD my life just feels like S***.
You can't rewrite the chapters of your life. We write it as we go. In the moment. It's only in reflection that we understand.
Life can only be understood backwards;
but it must be lived forwards.
 -Soren Kierkegaard
I'm a writer, I know all about *SFD's. You get the words down—rough, reckless words. Words that read like rubbish, but once you polish them the words flow like music and sing off the page.
The trouble with our SFD lives is we don't get do-overs. We don't get to rewrite the past. All we get to do is grieve, forgive and reality-check as we deal with fear and, hopefully, move forward.
As Brené Brown tells us, you can't skip day two. The go-to emotions that mask how we're feeling don't fix anything. You have to go through each and every messy, ugly, and awkward moment in order to go forward with any sense of understanding.
I know I can't rewrite the story of my life, but I'll take the first part with me into the next chapter, and hopefully write the next part with more confidence, more authenticity, courage and daring.
Recently, I went to a reunion of people I worked with over a period of twelve years. Some are still working there, some are retired, some have moved into a whole new sphere of life.
We reminisced and updated each other on what has happened in our lives over tea, wine, and cake. It would have been easy to romanticise the past.
I could have stayed in that job quite happily. But I realised that I had moved on. The others have moved on too.
We still love each other. Respect each other. We'd work together in a heartbeat. But we've changed. The workplace has changed. Even if we went back, it wouldn't be the same.
Without those people, I wouldn't be who I am today. I wouldn't be the writer I am today. I wouldn't be the person I am today.
Without the scars of working through a career change, leaving people I loved and respected, beginning something new, and sometimes failing or feeling as if I hadn't made the right choice, I wouldn't be who I am today.
It's only in reflection that the scars of that particular change in my life, and myriad others before and since, make sense.
Life is a Shitty First Draft, but thankfully God has a beautiful way of bringing good vibrations out of broken chords.
Just like a good editor or mentor can teach me to make my writing better, God works in my life to work towards a beautiful story, with all of life's messy bits.
Sometimes, we just need to get started again. Again and again and again.
Life isn't about being perfect. It's about showing up and living it so …
Want to get fitter? Do an SFD yoga session while the dogs and kids climb all over you.
Want to go on a holiday but don't have the money? Put an SFD amount in your piggy bank each week, even if it's not enough to buy to cappuccino in Florence.
Want to have a better relationship with family members? Host an SFD dinner made out of what you have in the fridge and go out for a McDonald's ice cream cone for dessert.
Want to keep in contact with that friend you keep meaning to call? Make one SFD Skype or Facetime call and talk for hours about your SFD life.
Waiting to change your profile pic until you lose ten kilos? Put up an SFD photo and sing This is Me at the top of your lungs as you do it.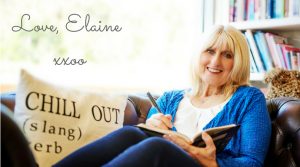 *Taken from Lamott's popular book about writing, Bird by Bird (1994), she argues for the need to let go and write those 'shitty first drafts' (SFDs) that lead to clarity and sometimes brilliance in our second and third drafts.