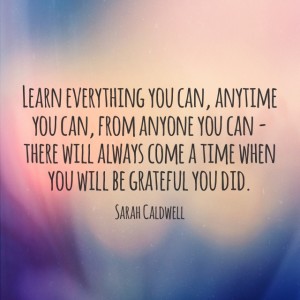 The other day my 4 year old came to me with a something she had picked up in the garden.
She thought it was a nut and wanted to know what tree it had come from.
I thought it was a flower bud and so we cut it open there and then to see who was right.
The look in her eyes when she saw the strands of red inside was wonderful. That evening when she was reflecting on the day she called it "a day of discoveries".
In my former life, I was an English teacher involved in implementing curriculum and formal learning in a classroom environment.
As a mother I am constantly amazed at the amount of informal learning that goes on for my children. Learning to put on shoes, take off T-shirts, brush teeth, use cutlery, ride a bike, climb stairs, share, etc. And all that learning places Mr and I in the position of teacher. Whether we like it or not, at the moment, every interaction with our children is one where they are learning and we are teaching.
But as a grown-up to some extent I feel I have lost the wonder, that sense of "wow, here is a new thing I never knew before". Maybe it is because the world is a lot more familiar; I know how things work (for the most part). Maybe it is because I am too busy with the mundane to worry about finding wonder. Maybe it is because I have taken on the role of teacher so much that I forget that I still have things to learn.
And that last one, that's what worries me. Heaven forbid I be that person, the one who is no longer able to learn anything! For me being a woman of purpose is being a life-long learner.
It is an understanding that, while I have lived longer than my children, they have some things to teach me.
It is accepting that I can further develop my writing skills and enrolling in extension courses.
It is talking to other mums and learning from them in this crazy ride called parenting.
It is listening intently to a speaker at church even though I know the passage backwards.
It is approaching every day I am given as a day to learn something new.
And realising that every person I interact with may just be a teacher.
So I purposefully choose to be a life-long learner, because today might just be a 'day of discoveries'.