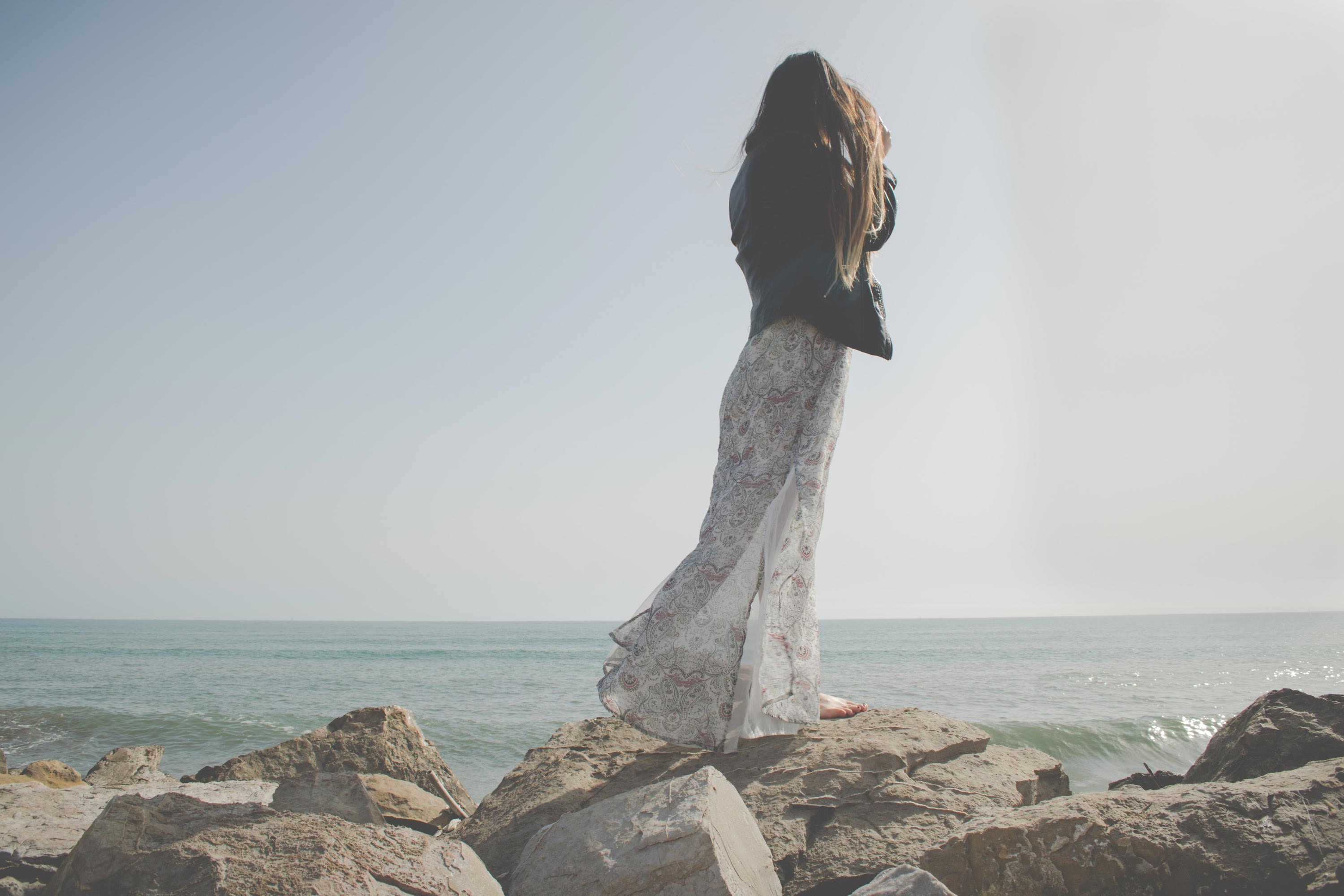 We incorrectly assume there's a direct correlation between our fear level and the risk level
Amy Morin
The risk of being seen. I have felt that. Those moments when you want so badly to not be seen or known. The good with the bad. The dreamy land of no expectations.
The reason we don't want to be seen often comes down to that all too familiar fear of failure. Not just private failure, but failure on the stage for all to see.
What if I put an idea out there, a new way of doing things, and it fails? What if I take that first step towards my big dream, and I fall flat on my face? What if I give my all and my all isn't good enough?
For some, the biggest hurdle is taking the first step. Not me, I'm all about the first step. If I've made my mind up about something, I'm all in.
It's the middle that gets me.
As Brene Brown describes in her latest book 'Rising Strong', the middle is when you're too far in to turn around but not far enough to see the light.
Those 'in the middle' words that we speak so harshly to ourselves; If I screw this up my reputation will be ruined. I'm going to have to move country and what am I even doing with my life. Actually, where's my passport?
"We incorrectly assume there's a direct correlation between our fear level and the risk level" Amy Morin
The story we tell ourselves is usually more dramatic than reality.
As Brene puts it, the real question we need to be asking ourselves is not what will happen if I fail, but rather, what will I learn if I fail?
Earlier this year a mainstream radio station turned news about a young boy in court into entertainment. A young boy from a suburb I had spent many years of my life supporting to be resilient and proud. Without thinking I responded, asking them to tell some of the good news stories that were coming out of the suburb they were carelessly humiliating. I was quickly told by a peer that it would be a coup if I pulled it off, but I went after it anyway.
I used all my best charm with the producer, all returned with a less than desired response. Fail.
By lunchtime, I decided to turn to social media to start a campaign.
By 5pm I had a vulnerability hangover. What if no-one likes or shares this video? I've just put my face all over the internet. My reputation will be ruined. Where's my passport?
The ugly truth of the middle. Too far in to turn around, not far enough to see the light.
Within a few short days the campaign had reached 30,000 people and gathered some impressive ambassadors, it even reached the floor of federal parliament. And, we pulled off 'the coup' to get mainstream media attention.
Some of my greatest skills have been formed in 'the middle'; in the midst of the fear of failure.
What if we didn't reach for the passport, but we just asked ourselves the question, what will I learn if I fail?
Liberating.
Karina